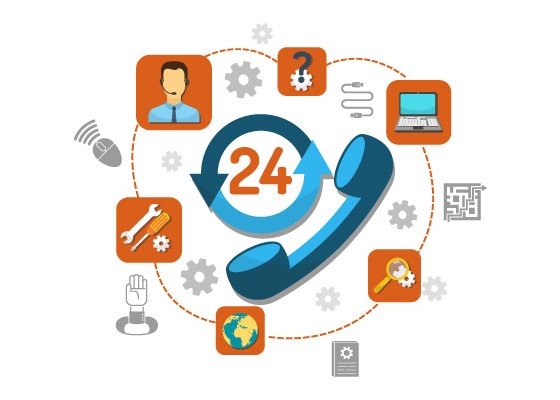 After-Hours Support
We strive to ensure that your technology needs are always being met. This can be a challenge when business critical computer network infrastructures become incapacitated after regular working hours and our IT technicians are not available.
---
There are 2 ways to access after-hours support:
Call the emergency support number directly at 855-263-3848. This number will be automatically connected to the direct phone of the on-call technician.
Call the PeaceWorks office at 519-725-7875 or 888-817-3048. Listen for the prompt to be connected to the "After-hours Emergency Support Number".
Costs:
Calling the emergency support number will automatically result in a $50.00 charge on top of a minimum one hour charge
All tech support time, either over the phone or on location, will be charged at time and a half of your standard rate
All travel time by the Technician(s) required to/from your location will be billed at time and a half
All work will be done on a best efforts basis and will strive to get you up and running as much as possible.